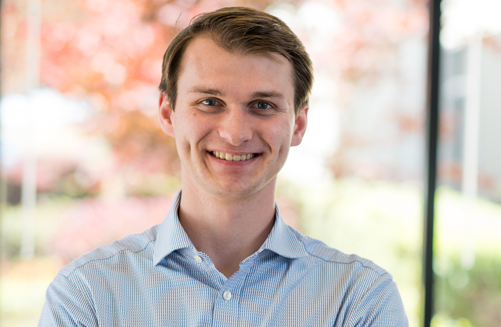 Liam Berryman
,
Chief Executive Officer
Liam focuses on building Nelumbo through developing lasting relationships with employees, customers, and investors. He enjoys science fiction and fantasy literature and surfing the California coast.
In 2015, Liam co-founded Nelumbo and during Liam's tenure as CEO, the company has successfully developed and achieved product-market fit for their first product, attracted major investors from both venture and corporate backgrounds across two rounds of financing, and built partnerships in the U.S., China, Europe and Mexico.
Liam Berryman has also participated in the world-renowned Cyclotron Road program, an elite 2-year program supporting hard technology, energy focused companies. He has been recognized by the Forbes 30 under 30 list for Energy, and as a 2018 Thiel Fellow. Liam also has a published scientific article and patent application from his work at UC Berkeley.